Vegetable glycerin is a colorless and odorless liquid. It's produced from vegetable oils (plant oils, palm oils or coconut oils). It is widely used in cosmetic products, foods and as a replacement for alcohol in herbal and botanical tincture.
It is used for anti-ageing treatments.
It is used as replacement of alcohol in herbal tinctures.
It is used in acne treatments.
It is used in washing soaps and gels.
It helps in retaining skin moisture.
It shows positive effects on skin cancer.
You may also read about petroleum jelly and its benefits.
How Can Glycerin Be Used On Skin?
1) For Soft Skin:
Who does not dream of baby like soft skin? If your skin is dry and lifeless, then it is time you tried Glycerin. It is inexpensive, easy to use and works wonders on dry and parched skin. Massaging your skin with glycerin diligently every single day will help reveal hydrated, fair and glowing skin that you have always dreamt of
How to Use: Mix a tablespoon of glycerin with ten tablespoons of water. Apply this before going to bed at night. Wash off the next morning.
2) Anti-ageing treatment:
If your skin is riddled with fine lines and wrinkles, you are sure to benefit from using glycerin. This gooey liquid has been used since time immemorial in treating myriad of skin conditions, especially wrinkles and other signs of ageing.
How to Use: Break an egg white into a bowl and gently beat it using a spoon until it is light and frothy. To this add a teaspoon of honey and one teaspoon of glycerin. Mix well and apply it onto your face using your fingertips in upward circular strokes. Leave it on for about 20 minutes and wash off with warm water. The egg white helps remove the impurities and keeps the skin clean and soft.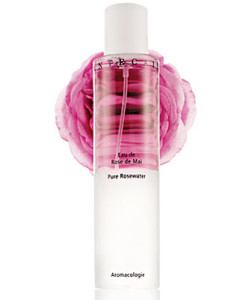 3) Toner:
While the market is loaded with toners for every budget, it is important that you choose a toner that suits your skin type. More often than not, you will end up spending a fortune on a product that does not suit your skin. So, if you are on the lookout for a toner that works and does not cost a bomb, you are in luck. Glycerin is skin friendly and suitable for all skin types. You can include glycerin as a part of your daily beauty regimen.
How to Use: Mix a teaspoon of glycerin with some rose water in a cup. The best proportion to follow is one-fourth cup of glycerin to 1 1/2 cups of rose water. Mix well and pour it into a spray bottle for easy use!
4) Moisturizer:
If you suffer from dry and scaly skin, this clear, odorless liquid is your new must-have product. Glycerin is worth all the praise it gets. It is a natural humectant and hence helps in retaining moisture and water in the skin. It is easy to apply and results begin to show at the very first application.
How to Use: Mix about 250 ml of glycerin with two tablespoon of fresh lime juice in a bowl. Mix the ingredients using a spoon and pour it into a clean and dry glass bottle. Lather this mixture onto your skin just like regular moisturizer. Though the mixture may be sticky, we suggest applying it at night before going to bed for better results.
OR
If wearing glycerin to bed does not appeal to you, here is another quick way of reaping the benefits of glycerin without having to soil your pillow case. Take one tablespoon each of Vitamin E oil, Vaseline and glycerin. Mix the ingredients well and apply half-an-hour before you head into the shower. Within a few days, your skin will feel softer and moisturized. This works well on all skin types.
5) Cleanser:
Why experiment with dozens of cosmetics laden with chemicals? Go au naturel and try glycerin instead. When applied topically, glycerin gently removes dirt and dust from the skin and cleanses the skin from within.
How to Use:Throw in two tablespoons of vegetable derived glycerin and fruit fresh (citrus acid) into a bowl. If you are using this only on your skin, then you may add a single teaspoon of fruit fresh. Mix the two ingredients well. You should get a milky solution. So, keep adding more fruit fresh until the solution turns milky. Apply this on your face, arms and neck and wash off once it dries up. You can also leave it on overnight and wash off with lukewarm water the next morning.
OR
Mix 3 teaspoons of milk with 1 teaspoon of gly'in. Apply it on your face and leave it overnight. You can use this paste on your hands and feet too. Wash off the next morning as usual. Note: Make sure this mixture doesn't get into your eyes.
6) Acne treatment:
Include glycerin into your beauty routine and bid sayonara to acne and say hello to supple, radiant skin. Not only will glycerin cleanse the skin and combat acne, but it will also lock in moisture to curb dryness naturally.
How to Use: Take one tablespoon of gly'in, 1/2 tablespoon of Borax powder and camphor in a bowl. Add a glass of distilled water to these ingredients and mix well using a spoon such that no lumps are formed. Apply on face and wash it off with lukewarm water once it has dried. You may wash your face again with cold water to remove stickiness and to close the pores on your skin.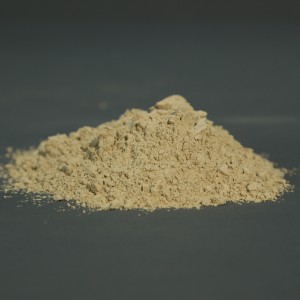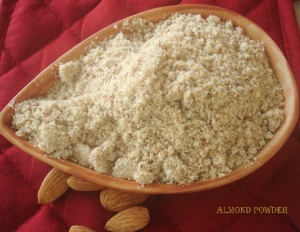 7) Blackhead treatment:
Anyone afflicted with blackheads will agree that they are no less than a nightmare. Even the most expensive products sometimes fail in getting rid of blackheads. But, now you have a remedy that really works. Yes, glycerin works well in treating blackheads. Add a few skin friendly ingredients to glycerin and voila you have a homemade blackhead removal remedy ready!
How to Use:
For natural blackhead treatment, take fullers earth, almond powder and a few drops of gly'rin. Mix one tablespoon of fullers earth, two teaspoon of glycerin and four tablespoon of almond powder in a bowl to make a paste. Apply it on areas affected with blackheads. Rinse it off with cold water once it dries.
8) Reduces Blemishes:
Religious use of this well-known tear stimulator, can help reduce blemishes and redness on the face. It can also soothe itchy and flaky skin. Glycerin helps maintain thudration and pH levels in the skin and thereby nourishes and reveals younger, brighter and radiant skin in no time at all.
How to Use: Simply apply a generous amount of glycerin to your skin or mix it with some Vaseline or milk and apply. Leave it on until it dries and wipe clean with a moist wash cloth.
Glycerin is natural, it is soft on the skin and is loaded with anti-bacterial properties. Use it as a cleanser, toner or in any other form. And, you will be blessed with soft baby like skin that you will fall in love with.
9) Softens dry lips:
If you desire pink and soft lips, all you need is a few drops of glycerin. It is gentle on the skin and can be used every day to soften your lips. It moisturizes your lips, and alleviates symptoms such as flaking and bleeding.
How to Use: All you need to do is coat your lips with a layer of honey and glycerin. Let it stay and resist the urge to lap it up. Once it has dried, you can wipe it off with a clean wash cloth. Do this every day until your lips feel soft again.
10) Treats mouth ulcers:
Mouth ulcers and canker sores bothering you? Ditch the medicated ointments and go natural. Try glycerin if you suffer from painful and stubborn mouth ulcers and sores. It is better, safer and yes, it works!
How to Use: Make a paste of glycerin and a pinch of turmeric. Now, apply this paste on the ulcers using a clean ear bud. Leave it on for 20 minutes and wash off. Do this every alternate day for a quick relief from ulcers.
11) Exfoliates dry skin:
Glycerin can do more than just moisturizing your skin. It can also exfoliate dead cells and reveal younger and brighter looking skin. It exfoliates dead cells from not just your skin but also lips.
How to Use: Mix equal parts of sugar and glycerin in a cup. Add a few drops of aloe to this to make a body scrub that exfoliates and moisturizes your skin. Lather the formula in your skin and massage a few minutes before you wash off.
12) Treats minor burns:
Whether your burn is caused by heat, radiation, or electricity, it is important that you use a natural remedy to treat it. Using medicated ointments will certainly help but will leave you skin dry and parched. Glycerin can be safely used to treat burns. It is mild on the skin and helps alleviate other symptoms such as itching and burning that accompanies burns.
How to Use: Use a few drops of glycerin directly on the skin. Leave it on for 20 minutes, wash off and repeat as many times as you can in a day.
13) Helps treat razor burns:
Have you suffered from nicks and cuts while shaving? You aren't alone. Several hundred men and women suffer from razor burns. This happens when your skin is very sensitive and the hair is too thick and coarse. But, now you can use glycerin to not only soothe nicks, cuts and burns but also moisturize your skin after a shave.
How to Use: Make a homemade lotion using one tablespoon of dried calendula flowers and half a cup of witch hazel extract. You may add comfrey leaves to this and let the mixture stay for about 2 weeks. Now add 4 drops of sandalwood and lavender essential oil each, quarter cup rose water, and a quarter cup of vegetable glycerin to half a cup of the solution prepared. Use this instead of your after-shave lotion to soothe razor burns.
14) Diaper Rashes:
Diaper rashes can leave your baby in excruciating pain and discomfort. Bring back that million dollar smile on your lil' one's face, by using glycerin to treat the rashes quickly and effectively.
How to Use: You can make a homemade remedy using one tablespoon of beewax, half a cup of shea butter, quarter cup of coconut oil, and two large tablespoons of vegetable glycerin. Add the shea butter, coconut oil as well as the beewax into a saucepan and heat till it melts. Once the ingredients have melted, add the glycerin to it and beat the ingredients in a blender till it becomes creamy. Store in a jar and use till your baby gets relief from the rashes.