The combination glycerin & rose water can actually be extremely beneficial to the skin!
Glycerin is derived from natural fats and oils. It is extremely hygroscopic and has the ability to absorb water.
Its use in cosmetics is very common as it hydrates and moisturises the skin of the face, hair and body.
It is widely used in soap making as a percentage ratio of 15 to 20% or in creams and lotions.
Typical feature about the handmade soaps is that because they contain more glycerin, they are highly softening, especially in combination with vegetable oils such as rose, olive, palm, etc.
Used in hand creams, it protects the skin of the hands from cracking and wounds.
It also strengthens the skin's protective barrier, thus protecting it from adverse weather and air pollution.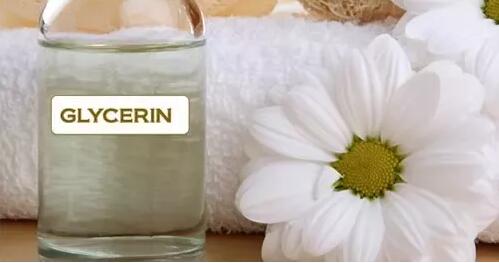 Glycerin stimulates the removal of dead skin. After prolonged use of glycerin-containing products, the skin becomes smoother and if you have freckles, they will become lighter.
It also accelerates the healing of the epidermis during injury or skin diseases that are associated with over-keratinization, for example psoriasis.
Rose water has many benefits that you can take advantage of in a variety of ways to improve your skin and overall wellbeing. No matter what your skin type, this 'miracle of nature' will help you look beautiful and radiant! Rose water becomes an essential part of the world of beauty.
It contains vitamins like A and C and has anti-inflammatory properties for natural treatment at home. Rose water can help each skin type, help to soothe sensitive and irritated skin, balance and clean oily skin, rejuvenate, soften, toned, revitalizing and adds beautiful shine to normal skin.
Rose water contains antioxidants and various vitamins that will help to prevent signs of aging and will also feed the skin. Rose water has natural antiseptic and antibacterial properties.
You can use rose water to prevent or reduce the puffiness below the eyes.
Put a bottle full of rose water in the refrigerator for about half an hour and then apply a few drops on a cotton pad. Carefully place it on your eyes. This procedure will help calm the delicate skin around the eyes, while reducing the puffiness under the eyes
Refresh your face by spraying rose water on your skin.
The procedure is very refreshing, especially in the summer. Just spray, several times a day (or you can apply it with a cotton pad). This procedure will instantly refresh the skin, moisturize and nourish it, adding a splendid glow and radiance. You will immediately feel the cooling and moisturizing effect.
Use rose water to soften and nourish dry skin.
Ladies with dry skin can experience the incredible benefits of rose water. You will immediately notice the soothing and softening effect on the skin after applying some rose water on your skin.
Rose water is a natural way to easy remove makeup.
All you have to do is apply the rose water on a cotton pad and gently remove the makeup with massage movements. Rose water also cleans the dust and dirt, it reduces the redness and inflammation of the eyes.
Regular use of rose water can help prevent wrinkles (slows the aging process), shrinks the pores and adds a wonderful shine to the skin.
Use rose water to prevent skin irritation.
After shaving the skin it can become quite irritable. That is why it is highly recommended to apply rose water to soothe it. Not only can it help your skin become softer and nourished, but also, the rose water will leave its amazing and wonderful scent.